"LEAVE ME ALONE" PRESS RELEASE:
HOLD FOR RELEASE UNTIL JUNE 7, 2022:
LE FAUVE BRINGS BACK RIOT GRRRL RAGE WITH MODERN VIDEO ZINE
LOS ANGELES – MAY 31, 2022 -- Regardez! Le Fauve - Jaime Brackeen (vocalist/composer) - has announced the self-release of her new punk rock track, "Leave Me Alone," out June 7.

The latest from Le Fauve is accompanied by an official music video, directed by Lissette Shuster, that brings a feminist zine to life.  Also in tribute to the riot grrrl spark illuminating her new song, Le Fauve is releasing a limited-edition digital zine featuring the work of womxn creators. The complete "Leave Me Alone" premier content package is available for exclusive release.
"Leave Me Alone" is the highly anticipated follow-up to Le Fauve's first two singles, "Forever Summer" and "Light It Up."

Le Fauve started writing "Leave Me Alone" in 2018, inspired to manifest the primal rage every womxn carries. Three years later, her lyrics are more relevant than ever. "This song is meant to capture the spirit of frustration, protest, and unbridled rage that wells up for womxn–and quite frankly any vulnerable group–when people are trying to control us," says Le Fauve. "Whether it be by banning *safe* abortions, taxing our menstrual products, or even just whistling at us out of a car window."
"I hope 'Leave Me Alone' taps into a space of productive anger -- a feeling that will be both cathartic to scream about, as well as motivating. We deserve to be left alone. And I think the time is ripe to fight for that right."

Le Fauve is based in Los Angeles and is currently working on her first full-length self-titled album. Avez-vous regardé Le Fauve? Visit Le Fauve's website to keep up with all announcements and performances.

For inquiries about requesting exclusive rights to release the complete "Leave Me Alone" premier content package, please contact Jaime Brackeen at 608-385-3113.
Press Photos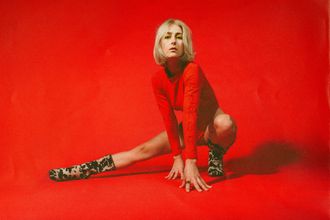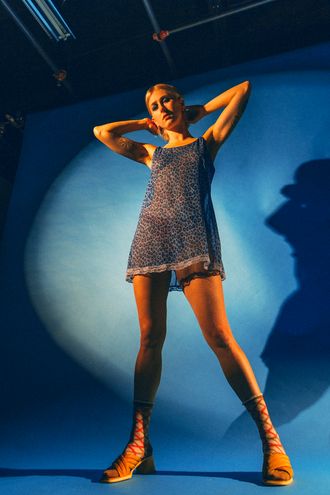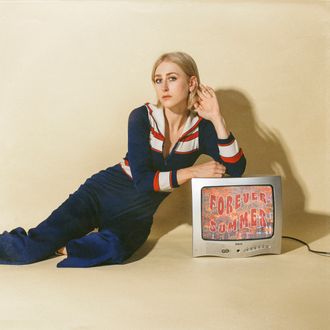 "

Let the seasons take me wherever, as long as wherever is with you."